Las Vegas Divorce Lawyer
Experienced Divorce Attorney Serving Clark County, Nevada
The end of a marriage is never easy to navigate. Even if you and your spouse are amicable about the decision, there are a number of factors that must be determined before the divorce can be finalized. Ensuring your rights are protected is the most important thing you can do when considering a divorce.
The Las Vegas divorce attorneys at Robert Stoffel Family Law Group have earned a reputation for honesty and integrity throughout Clark County. Our client-centered team offers customized strategies to meet all your needs before, during, and after your divorce proceedings in Clark County.
Table of Contents:
Call (702) 766-5566 or contact us online to schedule a free initial consultation with our trusted Las Vegas divorce team.
Divorce Matters We Handle in Clark County
At Roberts Stoffel Family Law Group, our team of Las Vegas divorce attorneys is backed by years of experience. During this difficult time, you deserve the best representation and any of the attorneys at our firm will help you understand your legal rights and options and fight for you and your family.
We handle a variety of complex matters involving divorce including the following:
What Types of Divorce Are Available in Nevada?
There are essentially two types of divorce options available if you are filing in Clark County depending on whether or not you and your spouse are filing separately or jointly.
Uncontested Divorce - To be eligible for an uncontested divorce in Nevada, both parties must completely agree on the terms of their divorce. If applicable, this applies to issues surrounding child custody, child support, and spousal maintenance. Spouses find this option of divorce to be more attractive, as it can save both time and money.
Contested Divorce - If you and your spouse cannot agree on the terms of your separation you will have to go through divorce litigation which can take several months and ends with a family court hearing. A contested divorce can be even more complicated when children or high-value assets are involved.
Whatever type of divorce you are considering, it's essential to discuss your case with an experienced divorce lawyer in Las Vegas before making any final decisions. There are many complicated laws that an attorney can explain to you so that you fully understand your rights regarding the division of property, designation of child custody, and more.
Call the office of Roberts Stoffel Family Law Group today at (702) 766-5566 or contact us online to schedule a free initial consultation with our trusted Las Vegas divorce attorneys.
How to File for Divorce in Nevada

Complaint for Divorce
To file for divorce in the State of Nevada, you must first submit a Complaint for Divorce with the Clerk of Court and pay the requisite filing fee. In the Complaint, you must provide the general allegations regarding custody, asset/debt distribution, support obligations, etc. After the Complaint is filed, the Clerk will sign a summons and you will be responsible for serving these legal documents to your spouse.
Answer and Counterclaim
Once the Complaint is filed and served to your spouse, they have twenty (20) calendar days to file an Answer and Counterclaim. In this document, your spouse can admit or deny the allegations contained in the Complaint. The filing of a response by the opposing party also triggers additional deadlines regarding your case.
If your spouse does not file anything after 21 days you have the ability to request a Default divorce judgment. A default will prohibit your spouse from filing a response after the 21-day deadline and allow you to receive a final divorce judgment without their interference.
Reply to the Counterclaim
If your spouse filed a counterclaim to the initial divorce complaint, you can then file a Reply to the Counterclaim with the court to tell the judge what you agree with or disagree with. You will also be required to submit a Financial Disclosure Form within 30 days of your spouse's answer/counterclaim.
This form should contain all information about your employment, your income, your expenses, your property, and your debts.
File Motions for Temporary Orders
At any time, either you or your spouse can file a motion with the court to resolve certain issues while the divorce is ongoing. These temporary orders usually involve who gets the house, where the children will live, if either party should pay alimony or child support, requests for attorney's fees, etc.
Case Management Conference
The final hearing for your divorce is called a Case Management Conference and is usually scheduled 90 days after your spouse files their answer to the divorce complaint, depending on the court's availability. This hearing will decide your final divorce decree and how all matters of custody, alimony, child support, and property division will be settled.
5 Quick Steps to Navigate Through Divorce
When someone decides to divorce or learns they are being divorced, it can be very overwhelming. The purpose of this guide is to give some quick direction to get a grasp on important issues before things spiral out of control.
Know your rights and obligations: Learn about the divorce process by speaking with someone qualified to answer questions. Although speaking with loved ones and friends can be helpful, every situation is unique and you need to understand how your situation can be best handled under the laws of your jurisdiction.
Get a handle on assets and debts: Many times, individuals going through divorce are not sure of the assets and debts. It is important to have as much information as possible when the divorce process starts. When possible, make copies of relevant information to assist in determine the assets and debts including, but not limited to, tax returns, bank statements, retirement/pension information, insurance documents, and mortgage statements. Having this information will better assist you in completing an analysis of the asset and debt division to help you prepare for your future after the divorce.
Set reasonable outcomes/goals: After you assess your situation, reach out to knowledgeable people to set reasonable goals about the outcome of the divorce. You may have look to financial advisers, insurance agents, real estate professionals, and retirement specialists to ensure that the goals are being met. One key is to know what the likely outcome will be and then start a playbook to reach the goals you have set. Although remember, not every goal can be attained and it is important to prioritize.
Have a support group: When someone is going through a divorce, you need a support group even if it friends and family. Divorce is a stressful time and you need to be able to express yourself. In some instances, friends and family are not enough and you may need to seek assistance from mental health professionals. Most attorneys maintain a database of referrals to address mental health issues, so consult with your attorney if you need a referral.
Avoid conflict: Conflict during a divorce is high enough without adding fuel to the fire with unnecessary disagreements. Do not put yourself in a situation where conflict can arise and try to be the bigger person. If something happens, attempt to remove yourself from the situation as quickly as possible.
Are There Advantages to Filing for Divorce First?
While Nevada is a "no-fault" divorce state, there are unique advantages to filing first. These include:
More time to seek experienced legal representation
The ability to choose the venue and dates
More time to assess and evaluate assets and debts
The ability to withdraw the divorce (as long as a response from the Defendant hasn't been given)
Nevada offers plaintiffs the opportunity to testify both first and last in court
Ready to file for divorce? Call (702) 766-5566 or contact us online to schedule a free initial consultation with the Las Vegas divorce lawyers at Roberts Stoffel Family Law Group. Same-day appointments are available!
Getting Divorced With Children in Nevada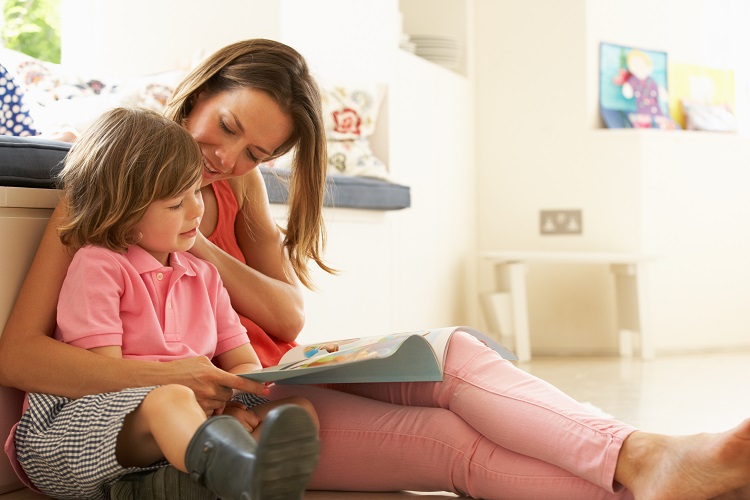 ​If there are children, all custody issues must be resolved before the Court can grant an absolute Decree of Divorce. The Court must send the Plaintiff and Defendant to the Family Mediation Center ("FMC"), at Family Court, to attempt to resolve custody and visitation issues. If this process is not successful, and there is no mutual agreement by the Parties, the Court is required to set the matter for an Evidentiary Hearing. At this hearing, evidence is taken, there is a testimony of the Parties and any witnesses, and the Judge rules accordingly at the conclusion of the hearing.
The Parties are required to attend the COPE class and file a Certificate of Completion with the Court. This COPE class is offered by various organizations throughout the Las Vegas Valley and is mandatory for parents with children. This is a three (3) hour course that focuses on the relationships of the Parties and reminds the Parties that although the marriage may be over, the Parties still need to communicate and cooperate with one another for the sake of the children. This class should be taken early on in the case when the Parties need the information obtained from this class the most
Divorce and the separation of your family can be an incredibly difficult and stressful time. For experienced support and guidance, call (702) 766-5566 or contact us online to schedule a free initial consultation.
Who Gets the House in a Nevada Divorce?
Nevada is unique in the sense that it is only 1 of 9 states that practices a community property division system. This means all assets and debts acquired during the marriage will be divided 50/50. A common concern among divorcing couples is who will retain the family home. This is often a difficult situation, especially if minor children are involved.
Typically, a judge may evaluate three separate routes when deciding on this issue:
Sell the home and divide the revenue down the middle
Refinance the house so that one of the spouses can buy out the other.
Plans on refinancing or selling the home once an event triggers a desired outcome (ex: the kids move out)
Call a Las Vegas Divorce Lawyer For Help
As you can see, the divorce process is complex. Even when it seems that everything will be resolved with not conflict, issues can arise that may disrupt the progress of your filing. An experienced Las Vegas divorce lawyer is an invaluable ally during divorce proceedings. They offer legal expertise, protection of rights, and guidance, helping individuals navigate the process with confidence while striving for the best possible resolution.
Contact our divorce attorneys in Las Vegas online or call (702) 766-5566 to get started on your case -- we are here for you.
Related Reading: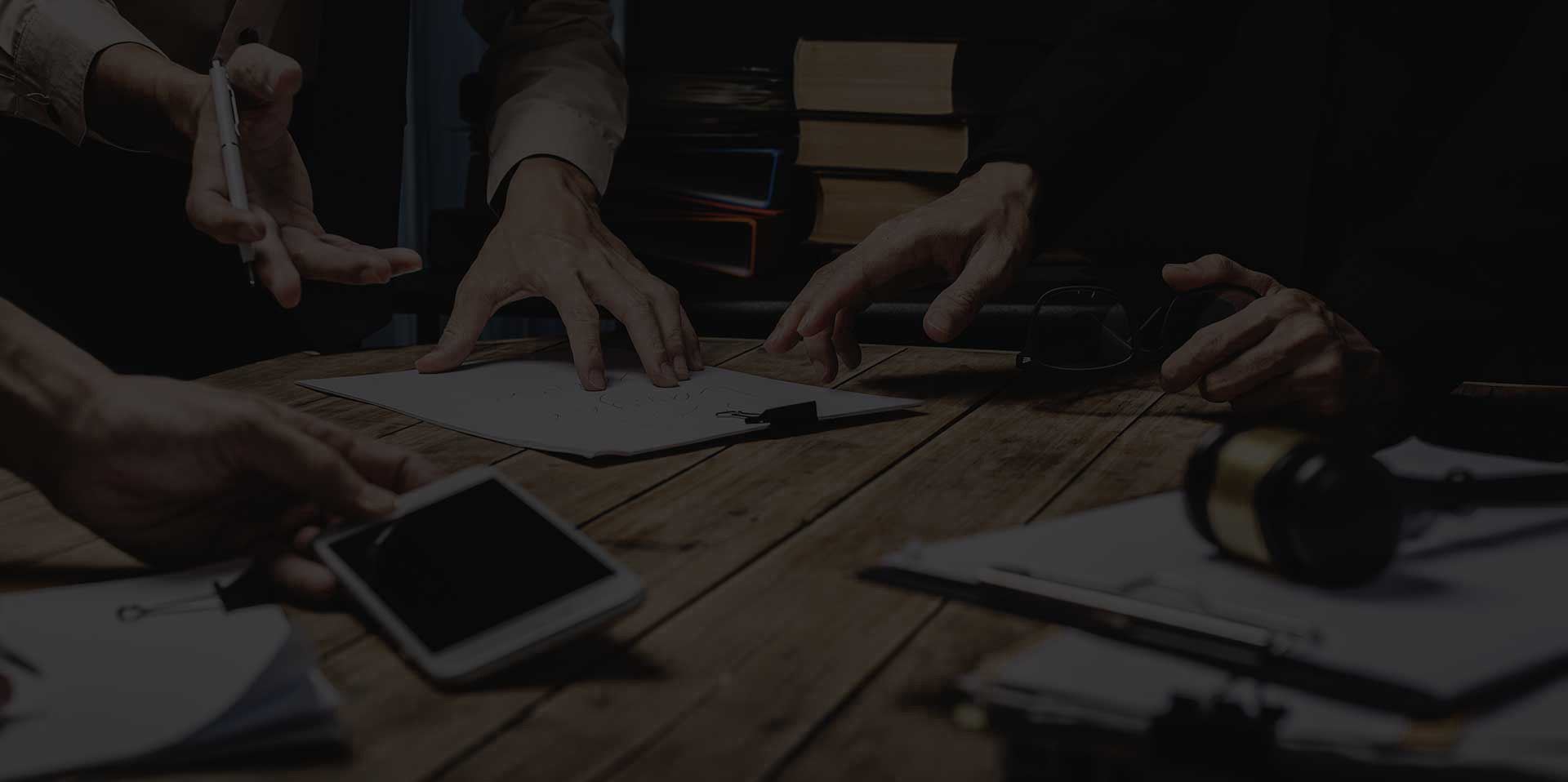 Frequently Asked Questions
Looking for more information about divorce?
Q:

How Long Does It Take To Get a Divorce in Las Vegas?

A:Getting a divorce in Nevada can take anywhere from a few weeks to several months or more. The amount of time it takes depends on multiple factors, including:
- The type of divorce (summary, uncontested formal, uncontested divorce by publication, or contested);
- Whether there are children under the age of 18;
- Whether the parties agree on the division of assets, as well as how complex the marital estate is;
- and The court's caseload.

Q:

What are the Residency Requirements for Divorce in Nevada?

A:By Nevada law, to successfully file for divorce, one of the party members must have lived within state lines for at least 6 weeks. For anyone active in the military, you can file in Nevada as long as you lived here before being stationed elsewhere. In some cases, members of the military may need to gain resident witness testimony as further proof of return.

Q:

How Long Do You Have To Be Separated Before Divorce in NV?

A:The state of Nevada does not require a period of separation before divorce. However, living separately for at least one year may be listed as grounds for divorce when filing the document.

Q:

How Much Does a Divorce Cost in Nevada?

A:At minimum, divorcing parties will need to pay the Nevada courts' filing fee of approximately $300. The final cost of getting a divorce depends on several factors, such as: - Whether the divorce is contested;
- Whether you have hired a divorce attorney;
- The amount of preparation fees (if applicable);
- The complexity of dividing the couples' assets and property;
- Whether there are custody issues.
We're Here to Help
Why Choose Our Firm?
Customized Strategies

We go above and beyond, provide time, attention and understanding necessary to assist each clients individual needs.

Outstanding Reputation

We offer straightforward, clear counsel at all times.

Honesty & Integrity

Our attorneys are nationally recognized with high ratings on Avvo.

Client-Centered Approach

Excellent client communication process to keep you informed throughout! You will always have direct contact with the legal team managing your case.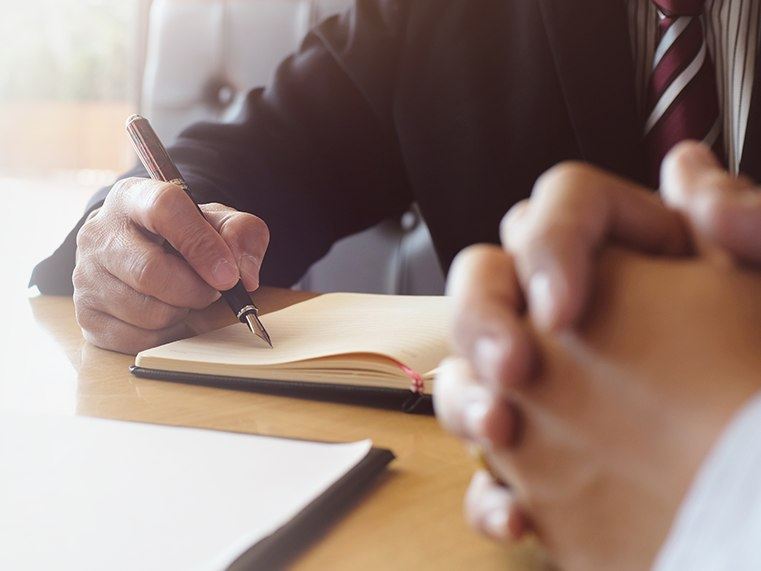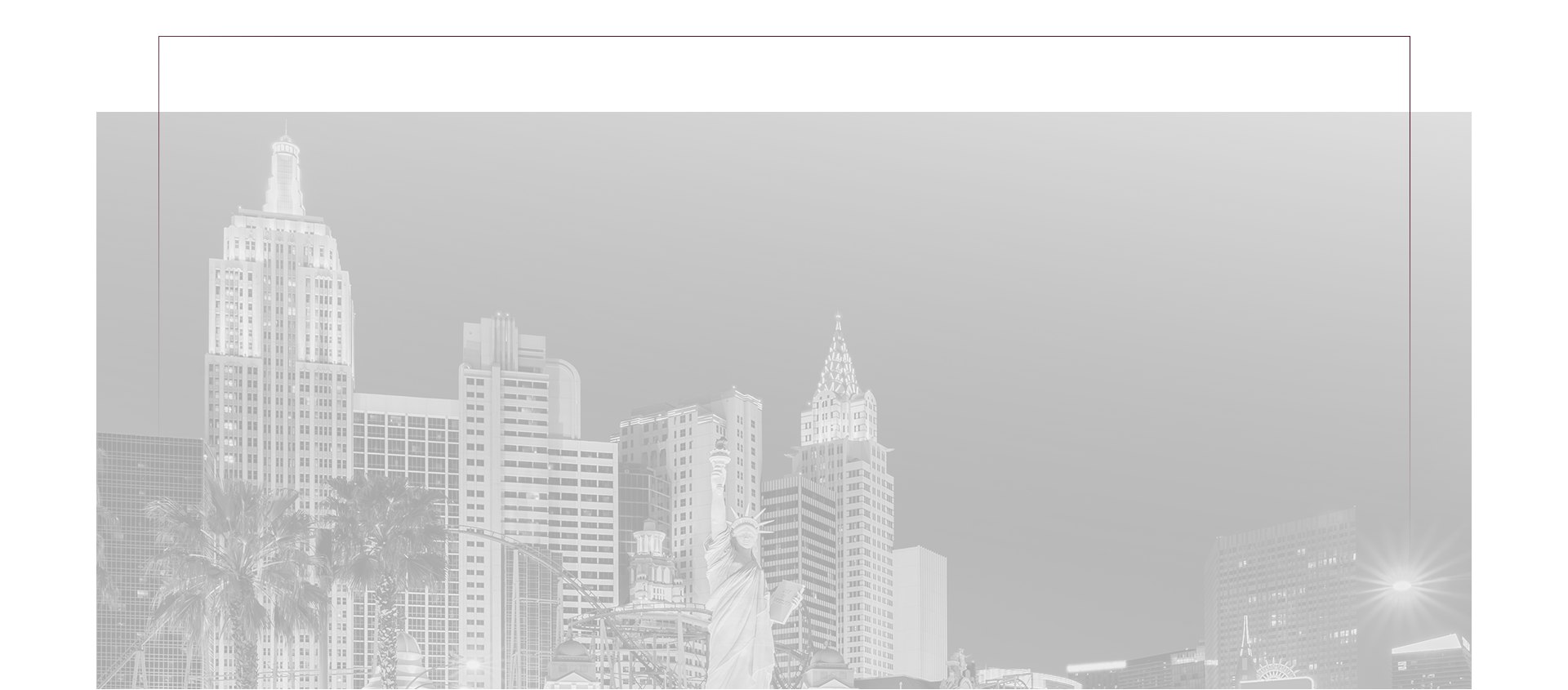 Client Testimonials
Read What People Had to Say About Us
Thank you for your time and support! - Cheron R.

My business is handled quickly and with care every time! - Gretchen H.

She puts 110% effort into everything she does and her lighthearted and caring approach made the most difficult days less stressful. - Former Client

Amanda is very well prepared and powerful in the courtroom. - Verna B.

Mr. Zernich handled my case with exceptional tact. - Theodore